My Blog 'Get off our Butts and do something' post reply from Satin yesterday, prompted this one
How about burning some festive Xmas calories learning how to Samba? Just type in Samba Dance into Utube search and you even get dance lessons!! What could be simpler? Ahermmm co ordination, rhythm …
Sassy style. Go on give it a go!!
Listen to this Samba track from Santana. Sexy or what??
Here's to seeing Stars in your eyes! lol

What is your fav dance style?
Carolyn, helping you to #Sparkle with Confidence on Social Media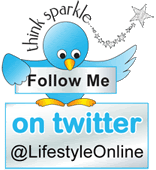 www.lifestyle-online.co.uk
www.facebook.com/LifestyleOnline