Photo courtesy of Flickr
This line 'Let me know when your life goes up in smoke' (taken from this film The Devil Wears Prada ) is one I am familiar with conducting 'One to One' loving Life in Business coaching sessions. Having a few days to rest and recover from a monster viral bug you begin to pick up things you don't normally see or hear.
Richard Perry's Blog That BAFTA Dress was on the pulse this Monday morning as I'm sure a great deal of us would have caught sight of 'that dress' last night. Why is fashion so important?
Demos Flouri posted More Women suggesting more women would be good for Business. My sentiments exactly when I saw how few attended major Chamber / IOD Events over the years.
Returning to Richard's trailer Clip from the The Devil Wears Prada. you can hear these lines from Stanley Tucci to the ambitious young Andy wanting to get ahead in the Fashion world! They go something like this…
'Want this life? The decision is yours' She says 'I'm desperate!' – He replies 'I know, it's tragic. That's what happens when you start doing well at work. Let me know when your life goes up in smoke!'
Another Clip from the making of this film, highlights the compacted business that goes on 'day to day' in the City streets. For this determined young 'wanna be' journalist the alarm bells ring when her colleagues ask her 'Are you wearing the Sugar Chanel boots?'
I guess the frenzied pressures that Women face in the City are so vividly portrayed in this film ( in answer to Demos post about More Women ) On a much smaller scale here in a Welsh City, I can actually feel my mental energy returning, all I need now are my legs to go with it!…….> Look Out!
Want this life? Get some fun needed for your week?
Don't forget to walk in those boots!
So how are you feeling this Monday morning?
Cx
Carolyn, helping you to #Sparkle with Confidence on Social Media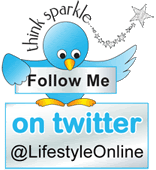 www.lifestyle-online.co.uk
www.facebook.com/LifestyleOnline