Pushing Buttons
Two great blogs in 2 days What is the biggest public health problem of the 21st century? and it coincided with reading an article from my Fitness Professional Journal, called 'Be Inspirational' – Inspiring others is one of the most rewarding achievements. Is it something you can learn or do you already have it? Or is it something you would like to develop?? I wear more than one Professional hat – the others being Health Care Counseling and Customer Care. I consider all these badges to be a wonderful combination in delivering Corporate Wellbeing and Life Coaching individuals, largely busy Executives.
Part of my ecademy mail includes some lovely nudges, jibes and banter from some very lively connections. One contact known to many as a great contributor on Cricket Forums and Clubs is Milton Rodriques. Yesterday I received this message from Milton, jibing me about not keeping up with the Athletic Greats namely Usain Bolt the current 100m Olympic Champion and World Record holder.
adding that I seem to favour Rugby – Too Right I do, I am Welsh!! But Milton, we also produce Great athletes in Wales namely 'Lynn the Leap' Davies and so many, too numerous to mention, current record holders in both swimming, cycling and Athletics!!
If you work for as many years with a MultiNational Automotive Company – you wise up to an independant 'feel' for all Sports!!
I naturally was attracted to and have a huge appetite for Sport Cars and of course Speed, Skill and Endurance and Quality – do I sound like a well known car advert? Have you done Paul Simister's Sport Car Quiz? Yep. he had me too!
My exchange with Milton was about Athletics and Sport being wonderful for team spirit and competitive health. He wrote..'Played Hockey against both Cardiff & UWIST universities- we used to beat them all the time in my 1st Year at Swansea.Also, played for the Punjabi Dragons – a Sikh team IN Cardiff – we used to come up against teams like Llandaff, & beat them ! SPORTS is great for FAIRPLAY, COMPETITIVENESS & HEALTH – as I tell my 2 Boys'
You can bet Milton is a great Role Model and is highly competitive!!!
Then he added his comments, as did I and many others, to Alan Rae's and Mehmet's Blog
Re Politicians 'Don't expect them to empower you to be Healthy Also, look at all the unhealthy looking MPs & Lords who sit in Parliament !( Overweight, Stressed-Out, Pale – not tanned by & large, & fiddling their expenses..
Empowerment lives at home with each of us. Nurturing and given the right choices as young children, which in my view, includes:-
Love in the Home
Family Values and Ethics
A Good Standard of Education
Good Food – Quality Meals
Personal Development
Job Prospects & A Good Career
Faith
Oh I forgot, my son gave me this one in the ribs yesterday – 'some useful information about the Birds and Bees!!!'
In 2009, I would add to this list from the Job prospect and career front, young individuals, in particular from Wales, are being heavily recruited to the Armed forces and I SEE this as a huge Health warning. Modern warfare is creating neurological, physical, emotional and mental illhealth for years to come. Not Good News or Good Health for the future.
On Alan's Blog earlier, I asked these question to you all….
Where is the true healing in families? Who delivers it? Where is the true healing in schools? Who delivers it? Where is the true healing in Faith? Who delivers it? Where is true healing in Justice and Punishment? Who delivers it? Where is the healing in the Medical and Alternative Profession? Who delivers it? Who embraces Good Health? Why do we need to be healthy?
Who controls all theses facilities and services? Surely Good Health belongs at home and with every individual? Good Health belongs in the Work Place, as most working Adults spend most of their life and hours in work.
Stan 'the Man' Wright added this yesterday' If I can make one person smile a day then at least I have accomplished something.
Stan has borrowed my #SwanseaSmiles  strapline there.  Anyway he continues…' I like to put my money where my mouth is, so I'm off to the gym now with number 3 son American Football Player and medical student, to give my muscle memory some exercise!' Here is another Dad who as a Role Model – He Does it!!
Want Changes? Exercise your choices? We still do have choices. Thank God!
It's a Wake Up Call. It's time to kick arse!!! I borrowed Stan's 'I'll go 1- 5 rounds of Kick Boxing' line'
Carolyn, Who made you smile today?
 
Keeping you fighting fit for your business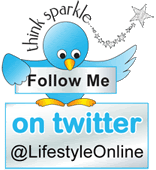 www.lifestyle-online.co.uk
www.facebook.com/LifestyleOnline