Updated June 23rd 2014
Like many of you I work many hours in front of a computer. Unlike many of you, I also work as many hours understanding the debilitating effects working on a computer has on our posture.
Last week's workout at work day feedback was that many men in particular have knee injuries and some were rehabilitating after knee surgery. While others, both men and women, who have administrative roles, suffer from neck, shoulder and arm problems working for hours in front of a computer, sat at a desk.
Here are some more alternative ideas as to how you can break a sweat and not a bone in the Gym.
These dynamic stretches from a colleague therapist, Rebecca Hudson ~ Bodyworks Soft Tissue Therapy, of chest and back will help your posture after hours of sitting at a desk over a computer.
Then there is being in the open office.
There's no doubt by being relaxed and next to nature ( as often as you can ) helps you grow both online and offline in business.
Taking regular visits to enjoy the abundance of nature, you recharge and revitalize for the weeks ahead.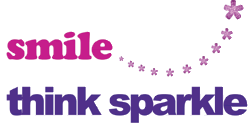 Tips to help you spick and sparkle throughout your working week.
Check with your general practitioner first, if you have any underlying chronic health problems, before you embark on a fitness regime.
Then go and enjoy the experience:
1. Go swimming three to four times a week, if you can swim that is?
2. If you are unable to swim why not take lessons.
3. If you have a phobia of water why not get professional hypnotherapy help.
4. If you really hate water (some do) try cycling along coastal pathways, away from polluted roads and motorways. Cycling along sea coastal routes can be one of the best exercise taking in fresh air, while wearing good sensible clothing and getting the appropriate safety advice.
5.Try Yoga and Tai Chi as another alternative. It's excellent for elongating tense muscles and building harmony into your day.
6. There you go ….. you don't even have to enter a gymnasium, unless you live so far from rivers, cycle tracks or the sea. You can take in the beauty of countrysides with sensible footwear and clothing, drink still water and get good safety advice.
Being more relaxed and posture aware will bring about that smile.
While repeating  Monday's mantra – Nike's slogan "Just Do It" you too can be breathing for more business on Monday mornings.
Carolyn Williams, helping you to re-energise for your business.
Breathing for business. I mentor business people and help them improve their focus, energy and clarity for new business.
http://www.scoop.it/t/breathing-for-business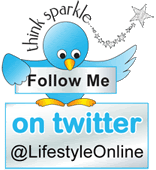 www.lifestyle-online.co.uk/
www.cardiffboardroom.co.uk