Updated 15-10-2011
Good Night Louis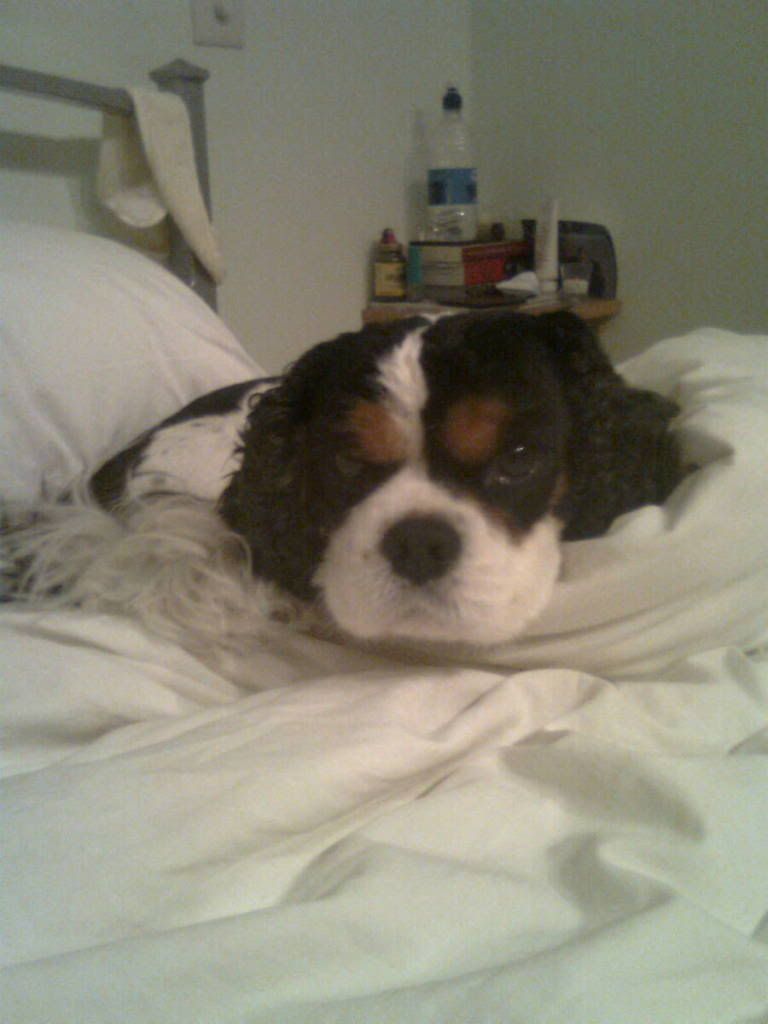 My daughter has been staying with me while resting from a protruding disc in her low back and is off work and waiting for an MRI. Meanwhile her husband and I take it in turns to run Louis their Cavalier, around the coastline. This photo I took one evening having returned from several hours on the Gower trail. It's an amazing cure for insomnia. 
My Friday digital "One True Media" lesson by Sally Asling.
It was this that inspired me to bring the loves in my life together on YouTube. Why not try it out for yourself?. Slap on the Smile by building smile moments that truly make your heart sing?.
It's quite obvious to me that Sally's love for her family and animals reaches out to others on social media. Behind the scenes she works tirelessly to make some 'magic' happen. What digital tools do you use to reach out on social media?.

Thank you Sally. Happy Saturday! sunshine smiles.
Do you re-energise your connections?
Carolyn Williams,  Moving minds, helping you to focus on doing business