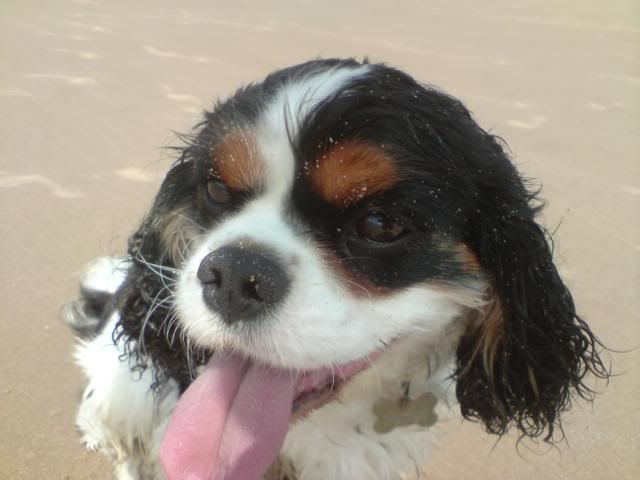 My daughter's KC Spaniel Louis
I sent this photo last night to Pat Cox in response to my tweet from Julie Mewett. When my son serves his country overseas we send the usual parcels but my daughter sends out extra parcels for the doggies who serve along side their trained soldier handlers. I spotted a tweet that mentioned the wonderful work that these beautiful pups do from Pat Cox and from there on enjoyed an amazing exchange with Julie Mewett who with her family run The Dog Stop Canine Boarding and Transportation in Lewes, Sussex. Julie's tweet response to this was " Its so good to find someone else doing the same thing" and then sent me this clip ~ . Dog Deliveries 02.09.10 came and filmed with us
A timely exchange and engagement as we come up to The Poppy Appeal 2011
The Soldiers with Robin Gibb I've got to get a message to YOU!
Dedicating this Blog to L/Cpl Liam Tasker and Theo, his beloved Springer Spaniel.
Emma was very tearful when she read about Theo dying, not long after his master had been killed while on patrol in Afghanistan.
L/Cpl Liam Tasker with his beloved Theo his Springer Spaniel. She had been sending out parcels to the canine section at Camp Bastion and followed Theo's story..

"We salute your courage"
Wishing all those serving our Country overseas a safe home coming.   Carolyn x
Moving minds, helping you to focus on doing business