I had invited Tanya to Ecademy two years ago and since then she has been nurturing her standing in Wales. Her website introduction says it best:
"Welcome to Tanya's Design Studio where you will find a highly innovative and contemporary collection of jewellery created and manufactured exclusively by designer Tanya Igic. Working with the finest quality delicate leather in an array of beautiful pastel and bright shades, Tanya amalgamates an unusual layering technique with sterling silver to create the exquisite effect you see throughout the collection".
On Thursday I met the lovely Tanya along with her beautiful baby daughter Maja to discuss her small exhibition of designer jewellery which she will display on September 30th at this Event. Tanya had returned home to Swansea from their holiday visiting her family in Serbia. Great timing as Wales face Samoa on Sunday hopefully bringing a Smile to the Nation.
Prior to this she had been busy preparing for two major events, the last one being her first Welsh National Eisteddfod exhibition in August.
What makes Tanya's jewellery quite different in my view, is Tanya herself. Her beauty, her style, her charm, her brand. A unique, family loving business lady. Business today is all about branding and I feel Tanya has that hallmark. If you would like to add a touch of Sparkle to your day and learn more about her designer pieces, please log onto www.tanyaigic.co.uk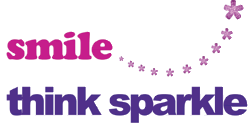 Working together for a better tomorrow. What makes you different?