Work versus Relationships

In this blog 'Wellbeing Versus Wealth' I quoted parts of David Cameron's Speech.
'The central political challenge of our times."
DAVID CAMERON will tell business leaders today that there is "more to life than money" as he attempts to make a clean break with Thatcherism. He will tell business leaders that "general wellbeing" is more important than personal wealth and will list beautiful surroundings, culture and better relationships as society's new goals'
Madeleine Bunting's Book called ' Willing Slaves' describes how the overwork culture is ruling our lives in Britain.
Wealth – Obviously, most people equate having more money with feeling better, since more money means more luxuries, more time for recreation, leisure, and holidays. More money means a better quality of life, Because of our in-built quest for progress, by which I mean 'bigger, better, more', we have an unavoidable desire to increase our quality of life, and the best way to do that in the world today, is by earning more money. There is a constant battle to adapt and survive, anyone who is content to sit back and relax face being odd or left behind even?. It is this fundamental desire for a higher quality of life, this in-built desire for progress which never goes away, even with progress. People will always want more, even if they have all they need to live comfortably. When your wealthier your then faced with how should we invest the money? This current economic climate has blasted that plan well and truly out of the water.
Grass roots level
The greatest influence starts at home and maybe in local councils, committee work. If you look at the transition town scene, then, those are good signs and good steps. Spreading a healthy heart beat, and a healthy bank balance message. Only when this is established at a grass roots level, will politicians on a national level begin to listen – because they fear loss of votes and with that, loss of power'
Governments fear the loss of votes? And for me, working with desperate teenagers, young executives and engineers, worn out mums and dads and busy stressed out executives, the reality of this quest for 'better and bigger' is all too real.
As the advert says 'We owe to our children to get the balance right'
How can we influence those in power?. Create a plan to improve Lifestyle.
Big changes require new ways! Learning how to front up to old and annoying habits. Old habits hold you back.  Look at the following categories?.
Emotional intelligence, environmental, spiritual, relationships and career.
How do these categories impede on your earning power?. Be absolutely honest with yourself, about how much time you spend on each?.
This is a useful exercise to help you focus on those parts of life that need your most attention.
Business / Career
Health
Family and Friends
Money
Personal Growth
Physical Environment
Spiritual
Romance/Significant other
Fun and recreation
Dr.Das who said Healthy Employees cost you less. even in terms of ROI – Wellness is not just a mission—it's a message.
ROI – Emotional wealth looks at what areas may be neglected by focusing too much attention on one or two categories.
I can help you change those habits so that you re energise?
Happy Wednesday from Swansea
Carolyn Williams, helping you to re-energise for your business.
Breathing for business. I mentor business people and help them improve their focus, energy and clarity for new business.
http://www.scoop.it/t/breathing-for-business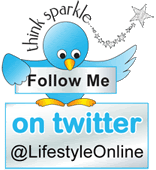 www.lifestyle-online.co.uk/
www.cardiffboardroom.co.uk