But I being poor, have only my dreams; I have spread my dreams from under your feet; tread softly because you tread on my dreams; from 'He wishes for the clothes of heaven' W.B Yeats (1865 -1939)
Celebrating my daughter's Birthday last weekend led to a chance meeting with the brilliant Daragh O Malley, one of Ireland's greatest exports, the actor has enjoyed a long career in TV and theatre and is probably best known for playing Sergeant Patrick Harper in the ITV series Sharpe. But he's currently embarking on his first theatre project for a decade, starring in a touring production of the Olivier award-winning Irish play, Dancing At Lughnasa, which opened in Swansea last week. We said our farewells Saturday night before he and the cast left for Peterborough then Windsor.
Karen Price from Wales Online wrote "Irish actor Daragh O'Malley is returning to the stage after a decade. He talked to Karen about the play, living the Hollywood dream and a charity project close to his heart" Sharpes Children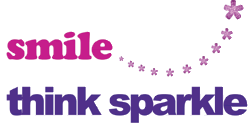 Actors taking Action!
What struck me about Daragh was his passion, his focus and his ACTION.
Read the following story from the Sharpes Children webpage…
@One of Sharpe's Children Follows His Football and is Reunited With His Long Lost Family
One of the players from the Sharpe's Children Foundation sponsored Indian soccer squad which lifted The Street Kids World Cup in Durban, South Africa in March finally been reunited with his family after five years on the run living in railway station toilets. Runaway Mohammed Fazlu (12) accidentally kicked his football into a freight carriage and then got trapped on the moving train when he went to retrieve it and the train carried him 812 miles. Mohammed was eventually found locked in the freight container and was placed in a Velore orphanage for four months until his brother Roshan(14) spotted him in a nationwaide TV welfare appeal and told his parents that "Mohammed had climbed inside the television and was looking for them " The family shared an emotional reunion on Tuesday in Bangalore.
Incredible actors taking incredible steps. Wishing Daragh and the cast of Dancing At Lughnasa great things for the rest of their tour.
What do you do and why?
Carolyn, helping you to #Sparkle with Confidence on Social Media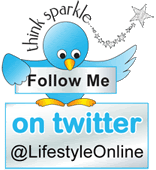 www.lifestyle-online.co.uk
www.facebook.com/LifestyleOnline