Well-being versus Wealth
André Bieste
The real crisis? We stopped being wise!
included an inspiring video presentation by Barry Schwartz.
How do we aid economic recovery? How do we heal the patient? By using wisdom in doing the right thing. Kick starting wisdom by being happy about doing the right thing. .
Laying down pages of rules and regulations has literally locked down the entrepreneurial spirit instead of celebrating those who do the right thing. No matter where you live, work or spend recreational time you see the destruction caused by robotic procedures without encouraging the free spirit in doing the right thing.
Frequent visits to a local hospital over the past few months has been an eye opener, witnessing it's excellence being overshadowed by endless paper work procedures that renders the patient lost!. Robotic nursing care which does little to reassure healing and calmness.
Forever learning and teaching I wrote this Business : It is how you talk to patients that matter! but it seems the point of my message was lost in replies discussing how NHS trust budgets are controlled, missing the real issue completely.
So here again giving students experience and encouraging them to do the right thing has been lost in the endless piles of paperwork that needs pure administrative skills to allow the nurse or doctor to get on with healing the patient. Nursing training and specialist skills are vital for patient recovery. Allowing students and employees to think for themselves to learn from improvising and experience under supervision. Lot's of teaching layers in that module"
Out of the text book and out of the class room and into the real world of encouraging real recovery. I wrote that blog in the hope it might raise awareness that rules and procedures are guidelines but to be effective you need to win others over. Becoming influential in 'winning the hearts and minds of people' encouraging recovery in others is the ultimate end result and for our sick economy. You could relate this 'sickness' to any number of economic issues where skills and training are indeed alarmingly non existent. So it's not surprising that by burying our heads in the sand it leaves us well and truly stuck in a swamp. By not celebrating wisdom in doing the right thing, things have a habit of coming back to bite us on the bum.
We have to invest in our recovery and it starts with us.
Poor health and economic sickness has a habit of crucifying us.
What is it that we in ecademy can do do to help celebrate wisdom in doing the right thing?
Carolyn Williams, helping you to re-energise for your business.
Breathing new life into business. I provide social media campaigns for small business owners and entrepreneurs to help raise their profiles online.
I mentor business people and help them improve their focus, energy and clarity for new business.
http://www.scoop.it/t/breathing-for-business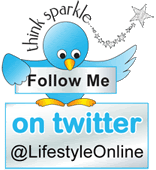 www.lifestyle-online.co.uk/
www.cardiffboardroom.co.uk