Being ethical, professional and a confidential coach can work against you in business. We are unable to ask our clients, fellow colleagues for testimonials and most feel so vulnerable in terms of abuse or bullying they are unlikely to step forward to recommend you. Another problem as I see it on Ecademy is that Black Stars can add comments and there are many who are known coach 'knockers' and there are numerous Power Networkers who either feel unable or prevented from adding their comments or likes. So a catch 22 here I feel. Now there is one very capable Power Networker I introduced here ~ Are you a builder or a blitzer? I would highly recommend her to fellow members.
Then Andrew posted a brilliant and timely Business : Do company directors need a coach? to re address this imbalance. We coaches are getting a raw deal from the self made and inexperienced coaches on here and out there.
Here repeated is my comment on Andrew's post
"Personally, I cannot begin to count the so called 'unqualified 'self made' and in experienced personal or professional coaches' here in Ecademy. The Coach 'knocking shop' has gone on since I joined in 2008. And what is more… you also have biased prejudice within the qualified ranks of coaches".
Even during training and post qualifications you will find bad coaches, so it's wise to post up some guidelines. Common sense goes a long way here.
Working together for a better tomorrow.
It's about TIME there was true recognition for the true and valid practitioners who work 'behind the scenes' to help fellow members and their clients, either corporate, as in my case or 'one to one' business coaching.  No one likes to feel vulnerable or inadequate, even those whose eyesight  (focus changes) symptoms that are age related. Many of my clients cannot spell, can't count or have stress related problems. The list is endless.
Do you feel that someone who is both qualified and a professional business coach should work for free?. Most of us during our personal and working business lives will need a coach at some point. So come on members, if you have come across someone on Ecademy or on other social networks who has truly helped, please step forward.
Being confidential can work against us.
Carolyn Williams, helping you to re-energise for your business.
Breathing for business. I mentor business people and help them improve their focus, energy and clarity for new business.
http://www.scoop.it/t/breathing-for-business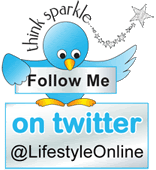 www.lifestyle-online.co.uk/
www.cardiffboardroom.co.uk