On August 4th – 6th I visited the City of London for a wonderful 121 with Ian Moncreiff MacMillan having travelled by train and then went on to join my son and his fianceé and her young family to explore Ashdown Forest and the trails of:


Winnie-the-Pooh in East Sussex and back to the heart of London to watch a stunning performance of Swan Lake at The Royal Opera House. I took a tube and then a train home unaware that the riots had started in another part of London. When I read the blogs on the front page as the horrors unfolded, I wrote this Business: Are you unscrewed? ~ Lifting Spirits through Sport.
Yesterday, I was reminded by Dhananjay Parkhe that it was Mother Teresa's Day It was Jeff Mowatt who added @In 1970 a British journalist, Malcolm Muggeridge travelled to Calcutta to meet Mother Teresa and make what I observed to be a connection, based on a personal inspiration'. It was Malcom Muggeridge reporting and book Something beautiful for God that had and still does give me the biggest insight into the meaning of a spiritual light that shines through the darkness. Despondency and depression is rife on our front page, fed to us on a daily basis and de motivating to a point of ….why not dig a black hole and ask us all to jump in it?. No thanks!.
Then along come little shoots of recovery and snippets like Rugby tournament for Chevron oil refinery blast victims.

Lee Riley, whose father Dennis died in the explosion, is due to play in the tournament
These stories convince me that in the heart of all our communities beats a voice that says "we will not be beaten; we will build for a better tomorrow". Now where have I heard that before? Ah yes, from Dr. Das all the way from Kolkata in India. Listening to a mothers heart beat and being in Monday. Listening to your community's heart beat for a better tomorrow. Do not wait for leaders: do it alone, person to person ~ Mother Teresa.
The business community and social wealth.
Watching a bid on Dragons Den last night, I heard Theo's comment "If you can't show me the profits, I'm not interested in investing any money. It doesn't take a genius to work out that crime doesn't pay when the costs of looting, and killing on our streets becomes public. Getting your community to join in a fund raising game will help heal the wounds and hurts. Working with our neighbours and community to develop better skills through education will bring a return on investment. We all profit if we work together to build a fairer and stronger business community. An emotional wealth that sustains us all, even the sick and lonely.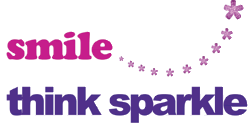 Do not wait for leaders: do it alone, person to person ~ Mother Teresa. Now who will respond and comment on this blog? Sparkle Monday wishes to you. C
x