We have more opportunies to succeed than ever before, yet women in top jobs are still in the minority. Have you ever heard your self apologising for being ambitious whether secretly or aloud in public?. Do you constantly have to explain your drive and energy?
Ambition is the desire for personal achievement. Interestingly see also;
Motivation
Promotion (rank)
Respect
Social status
Fit 4 Business Fit 4 Life!

Skyping with the champion Kriss Akabusi MBE earlier today. His question was simple. Are you a champion and do you want to succeed?.
Ambition is complex not a trait. What success really means. Men are celebrated to succeed. Women are viewed with suspicion, at worst hostility. It's what motivates you is the key.
Getting appropriate recognition for your skills is an important emotional need. Those of us who have ambitious working children experience this need regularly.
Men focus on a single goal; earning money or winning. 'Olympic levels of rivalry' using the word 'I'. We are generally more comfortable talking about teamwork. Women focus on a variety of goals; work/home. Women try to outdo one each another rather than compete with males. The collaborative approach favours women. We have the ambition for a happy life.
How about we celebrate the diffences instead?.
"A smile is the most beautiful curve on the human body" and all the other curves that bring on that smile!!!

Carolyn, helping you to #Sparkle with Confidence on Social Media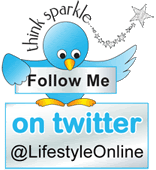 www.lifestyle-online.co.uk
www.facebook.com/LifestyleOnline