Are you a super organism? How do you figure out how to solve some of the
inherent problems in the world? Benefit from good connectivity.
Repeating Thomas's video seen here in his comment on William's
Why do *BS get more referrals?. 
What the world needs now is more connections. How well do you connect?.
The best Christmas present was seeing my son face on Christmas Day, he is half way through his overseas operation tour, serving his country. He was thinner, tanned but buoyant with the new love of his life. Singing praises of the young men and women of today.
"The first time I saw your face" – the most moving song performance I saw in 2010.
Carolyn Williams, helping you to re-energise for your business.
Breathing for business. I mentor business people and help them improve their focus, energy and clarity for new business.
http://www.scoop.it/t/breathing-for-business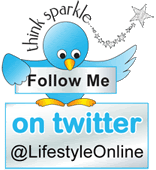 www.lifestyle-online.co.uk/
www.cardiffboardroom.co.uk