"Let's Do it today!. Let's exercise today because you know how great you feel afterwards.

Photo courtesy of Flickr
There is something great about working out in the open air and there are added benefits from 'Green Exercise'.
Rural versus Urban – Natural environments enhance good feelings.
Nature can make positive contributions to our health. Being outdoors can help us to recover from pre existing stresses or problems. It helps to lower blood pressure. Natural sunlight versus little or no light especially in the work place boosts the good feelings.
I had my routine blood pressure checked this morning for the first time by our practice nurse since God knows how long!. I'm lucky I've always had low blood pressure. The look of amusement on the nurses face when she said 'this is good' made me Smile!
Yes, I exercise regularly and don't take any pills!!. So feeding on fresh air as opposed to prescribed or unprescribed drugs for me is the Good Life!.
I realise through my screening work how so many of the population rely on satins, and drugs to lower blood pressure where weight increase jeopardises the effects!. A vicious circle that one.
So find your nearest Park. I did this morning at 8.30am – Cwmdonkin Park and take that early morning power walk/jog/run. This time last year I wrote Having a Ball and for those of you who are cricket lovers there is another opportunity this year to GO GREEN participating in …>
Ecademy's second Cricket Event organised by Baiju "Performance" Solanki with special guests Penny and Thomas Power. John Cassidy begin_of_the_skype_highlighting     end_of_the_skype_highlighting will also be there happy snapping!.
If you feel peckish and in need of a sweet pick-me-up, afterwards why not try these Oat and Carob Truffles – a great alternative to chocolate..
A simple recipe from the Food Coach (You will need a powerful food processor.)
Makes :24
Time : 35 minutes
Ingrediends
2 cups porridge oats
1 cup dates (de-stoned)
1 cup sultanas, chopped
1/2 cup almonds
2 tsp vanilla essence
A few tablespoons of cold water
Method
Combine the oats,dates, sultanas,almonds,carob powder and vanilla essence in a food processor until the mixture resembles breadcrumbs. Add cold water, a little at a time and process until the mixture clumps together into a ball. Using hands, mould the mixture into balls. Refrigerate for 30 minutes before serving.

This blog answers this question – "Carolyn, what exactly is it you do?"….> What do you SEE in the mirror? Help yourself make that change. Do Smile at yourself?
How would you go about enjoying some GREEN exercise? Happy Monday!. C
x
Carolyn, The Best Business attire, A Smile on Social Media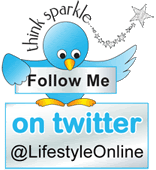 www.lifestyle-online.co.uk
www.facebook.com/LifestyleOnline
Tags: Fresh#Air#Green#Exercise#Confidence#Coaching#LifestyleOnline