Last Friday was made complete chatting away, in between Friday business and motoring on the M4, with this sociable, thoughtful connection Demos. This morning Demos wrote : Hopes and dreams ripped apart. In his blog Demos commiserates with England having lost to Germany in the World Cup. The media will no doubt be quick to point out the chink in one's armour. We saw a few Knights dressed up in the South African Stadium willing their home side onwards and upwards.
As opposed to the usual 'morning after doom and gloom post-mortem in the press, I get thinking about what makes a team successful and what in business makes a person successful. Who do you aspire to be?
Is being successful hereditary?
Another view in terms of being successful could be hereditary. I had been reading this article in The Hertfordshire Business Independent.
Julie Meyer – successful female entrepreneur when asked about her role models she replied on the one level, my role models are pretty close to home- my mother and stepmother my family is littered with with extremely strong women said 'I have tried only to build my own Cathedral. The winners of any game set the rules of the game. I realised I would never win if I played by other peoples rules. so I would have to set the rules of engagement for the playing field in which I wanted to win.'
Her replies made me Smile, as I had recently come to the same conclusion about some of the women on my mother's side of our family had been extremely strong women.
Who is successful in your family?
Remember you can join ecademy's Cricket family at Ecademy's second Cricket Event organised by Baiju "Performance" Solanki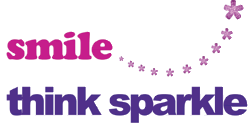 I dreamed a dream. Simon Cowell's words to Susan Boyle were – 'You came back to face your critics and you beat them!'
Carolyn, helping you to #Sparkle with Confidence on Social Media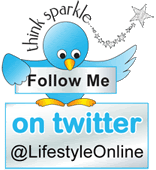 www.lifestyle-online.co.uk
www.facebook.com/LifestyleOnline