Some people are fortunate, if they overlook wonderful scenery from their kitchen, lounge or bedroom windows. My previous marital home, overlooked the whole of Mumbles and Swansea Bay. You could see as far as Ilfracombe on a clear day! Now the seafront is on my doorstep!
Writing my reply to Dean about his fab "trip and trek" to the Beacons I wanted to ask you "Which favourite views do you have in your lounge?" Maybe some of you have pictures of places you still wish to visit?. That's my next task.
Here is one of mine for "starters" – a pressie from my daughter and son in law, in thanks for all the weekly treks, I enjoy with her KC Spaniel, Louis.

Peter at aframephotography
Close your eyes for a moment and relax to the sound of the sea.
Main course then dessert anyone??
Happy Wednesday!
Carolyn, helping you to #Sparkle with Confidence on Social Media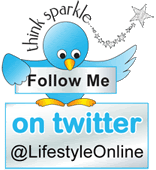 www.lifestyle-online.co.uk
www.facebook.com/LifestyleOnline