Validation. This morning I was asked to post something for one of my first, larger than life ecademy connections, Jim Ziegler. It's no coincidence that I warmed to Jim's dynamic networking style. Jim's dad was an American Naval Officer ( both my grandad's served in the British Royal Navy ) then on Jeremy Paxman 'Newsnight' last night we had key defence experts and General Sir Richard Dannatt, sitting alongside Diane ( Ben's mum) and not for the first time, an injured soldier and the three major defence MP's discussing 'A Fighting Future'.
The shift, the paradigm in wars and warfare was obvious for a blind man to see. Crucial defence questions surfaced from the strategic defence review Green Paper. And yet the poltics, the handling of these wars has barely kept up with the costs! The Guardian was represented, repeating several times 'these wars are simply not working, not winnable any more, we needed to change tack!' ( nautical term )
There is no doubt that without airforce power our troops would be suffering far more casualties. And the American Nato Speaker confirmed this is a very necessary alliance. Naturally knowing Ben ( the little I do ) and Ben's mum, my focus was on her bringing the debate back to the cost of war both in lives, and being equipped for it! Young service personnel due to the progress of medicine were surviving horrific bomb blast's ( like Ben ) and therefore much thought needed to be given, as to their care for years to come. Surely this is irony in itself the cost of security for our personnel and the Nation?.
What struck me the most was that all these speakers were being asked questions and the truth lay in their faces. They were brought together to discuss the future of our forces. Who has the best interest of the young generation in a fighting future. Who truly has their Global future well-being at heart?
Transparency- Q&A's are good if we can see the panels faces – eyes. Are they looking up, down, straight ahead or at the floor?. Are they taking responsibility?
Carolyn – taking a keen interest in my son's soldiering future.
Carolyn, helping you to #Sparkle with Confidence on Social Media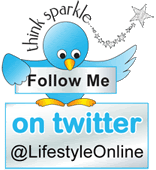 www.lifestyle-online.co.uk
www.facebook.com/LifestyleOnline
Tags: #Transparency#Military#Security#Responsibility#Wizard#Lifestyle#Coaching