Power words updated. Work life balance I have always loved the buzz of London for training energy but equally love Swansea for the sea buzz. Now I truly believe that you have to get off your #sparkly butt to achieve 'Being the change you want to see in the world'
Joining ecademy and then meeting Thomas and Penny my desire to travel to London with a Smile! was rekindled over an Amazing #Twunch on June 23rd '09. My intention that day was to meet Mike Shraga and fellow ecadmates, I remember meeting someone called Thomas
who came across as a 'buzzy mover and shaker'. A commanding sort, that took over the #twunch by asking us to brainstorm our two power words. He sowed the seed and from then on it has been fed and supported by both he and Penny.

Venue – Avanta Meeting Rooms. Regent Street
Less than a year later, I left Swansea to travel to London again to join William Buist chair the London BoardRoom. It became obvious to me throughout the meeting that the two power words (and more) were links in this wonderful chain of networking.
How about your power words? What are they and how do you maximise them through networking?
Since my return I have travelled to Bridgend and returned to Swansea to work on my marketing and referral action plan and at 1.30pm today, young Louis KC Spaniel subject of my work life balance is being deposited, which means…> yes, we're whoosh…> off to Gower …>
Well as someone from ecademy, who is begining to know me, tweeted earlier 'there's no stopping you when you get going!' I'm on fire!!
Happy Friday
Carolyn, The Best Business attire, A Smile on Social Media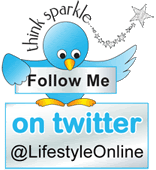 www.lifestyle-online.co.uk
www.facebook.com/LifestyleOnline