Have you noticed a pattern that happens when you lose something? keys, purse – wallet, glasses and those darn umbrella's that you may aswell swap when you enter a Wine Bar Party!!

Photo courtesy of Flickr
Well yesterday, I lost a left lens from my tri focals and searched for it everywhere. Then as I was getting rattled, I decided to practice my own strong beliefs that if you let something go and meditate, it turns up. This morning, I switch my computer on and decide to follow the fall of gravity theory and scramble around the floor for the umpteenth time and Bingo! there it was behind my old computer on the floor at the back. Now the prize for finding this lens was…my being able to read a fab PM for one of my lovely international connections Abdul Ghafoor  who despite living hundreds of miles away had caught a simlar virus to myself! Well Friday hugs go to him and all those who are struggling to find something right now!
Happy Friday, Won't Go Quietly Carolyn
Lost anything lately? Relevancy to Business – Never, ever give up!
Carolyn, helping you to #Sparkle with Confidence on Social Media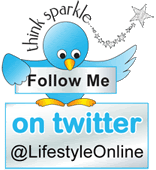 www.lifestyle-online.co.uk
www.facebook.com/LifestyleOnline