A lovely new connection called Shelly Fishel replied to my invite yesterday to connect, asking this question 'What is #Smiles to Sparkle?' Here is my reply in a blog – Simple beauty makes my heart smile…

Bare faced beauty – Photo courtesy of Flickr
I had met Shelly, a busy housewife and business lady at the London Boardroom last Monday. Yesterday, reading Shelly's e-mail, I learnt how she was preparing for Passover, and so I wrote this blog in answer to her question. After a busy few months, I caught up with my belated Mother's Spa Day yesterday. The whole day was arranged by my beautiful daughter at Machynys Golf Spa, Llanelli in Dyfed. 'As Wales gears up to the Ryder Cup, a new three quarter of a million pounds Golf Academy opened its doors to the public at Machynys Golf Club and Spa, Llanelli in Carmarthenshire'.
How to look gorgeous without make-up
Machynys Golf Spa – Hydro therapy and aroma therapy Machynys Spa Packages
We arrived by 10am and were greeted by an 'ever younger' team of Spa beauticians. As most health club insurances require you to fill in a health questionaire (I conduct mine routinely for my clients) both my daughter and I sat in the stunning bar restaurant, overlooking the panoramic Machynys Golf course, filling in these forms. Lunch was included in the package and having received my personal FoodYoga prescription from Dr.Das, I opted for the healthy option.
I chose the hot stones and oil therapy for neck, arms and facial while my daughter chose the hot stones and oil back therapy. These treatments, hydro, sauna, aromatherapy render you very 'woozy' and dehydrated. Laid to bare you naturally get in touch with you dehydrated skin. Here are my Monday tips for you and Shelley to help you 'kick start' your working week.
Monday Tips – How to look gorgeous without make up
1. Hydrate – drinking lot's of 'still' (at body temperature) water is essential.
2. Build in a good cleansing skin regime
3. Eat less greasy, heavy foods
4. Eat regular meals with lot's of fruit and veggies to keep your blood sugars level Dr. Das FoodYoga can help you achieve optimum health, so why not ask for a consultation online?
5. Exercise at least for 10 -15 minutes in the day 3-5 times a week.
6. Get plenty of rest and a good night's sleep.
7. Condition your hair regularly and visit your hairdresser every six weeks if possible.
8. Get your eyes tested every two years
9. Keep up with your dental check ups.
10.Make sure you keep you hugs topped up
And last but not least, enjoy lot's of fun and Smile
Before leaving, a gentleman, who was sat with a group of family and friends, came up to us smiling from 'ear to ear' to ask if we had enjoyed our visit. I asked his name and he said he was in charge of looking after the Spa facilities. I shook his hand, handed him my business card and suggested he followed up his lovely introduction and enquiry with reading my feedback.
Today my heart smiled – There, have I answered your question Shelly?
Carolyn, The Best Business attire, A Smile on Social Media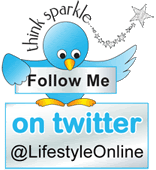 www.lifestyle-online.co.uk
www.facebook.com/LifestyleOnline