Courtesy of @GowerTwit
Just returned from North Gower, Llangennith – where the sunset is awesome!  Then tonight on skype I had a wonderful conversation with Erik MacEachern SGS, about the sun's halo. He said "Having been out sailing in middle of summer on west coast of Scotland on overnight passages, especially near midsummer the "halo" of the sun moves around the north horizon and then the sun rises again at sunrise – well obviously… but point is, it never really gets dark!
Blog messages.  Alan Stevens posted his message on James McBrearty blog about Social Media Videos
Alan said "Words really do matter" So here are more of Erik's words ."One is aware of the sun being there all the time.. just lighting up someone else's day for a while"
The top blog "People Buy Passion" was beautifully illustrated by Sunil Bali  Sunil makes my Smiles on Social Media worth it.
"You fuel your passion by paying attention to what makes you feel alive and energised, to what interests and excites you. People will buy into you when you're just being who you are. When you're expressing your true self you'll be speaking directly to people's hearts and not just their heads"
Stuarte added his core competences, while focusing on the job in hand. He enjoys lively interactions. Another would add "at the end of the day it's the best person for the best buck"
All I know for sure is …"with the suns hello! it never really gets dark"
Social Media wonders on a Wednesday and Thursday.  Beyoncé singing 'Halo' is my Friday Follow chune choice.
Carolyn, Smile on Social Media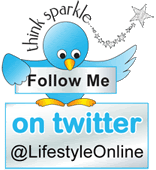 www.lifestyle-online.co.uk
www.facebook.com/LifestyleOnline