Tom Ford, a well know celebrity and suit designer comes across as being not all about externals, as his latest film 'A Single Man' portrays, starring Colin Firth and Julianne Moore (who does a very sexy shimmy in her LBD). This trailer goes beyond the surfaces of designer wear and highlights the complex weave of relationships.
Last Wednesday,  I was invited by Nick Tadd ( I so love his name and style) present his refreshing take on Social Media for Businesses. He was sponsored by Business scene and dazzled his Swansea audience with his assured and convincing social media presentation
When I arrived home, having spent some precious moments with Nick and his hugely capable and supportive wife, Vanessa Warwick and BusinessScene  guru, Warren Cass my social media network had come alive.
Group Dynamics
When you face 21st Century twittering and SEO's and being social media savvy you face your demons.   In any network we always have an array of personalities traits.  There are some extroverts, who seemingly can take up the limelight, while those who prefer working behind the scenes, to ensure all goes well are 'doers'.  Then you have those who are 'deep thinkers' and prefer to be heard rather than seen.  It's knowing we have support behind the scenes, to make sure the presentations tick over and again to rely on those 'doers' who clear the venue, when all is over, that matters. The academics among us, like to absorb and give scientific research to the problems we face.
I drove a power boat and power jet ski for the first time recently, to conquer my fears. Spending time alongside my paratrooper son and his colleagues, experiencing the dynamics of his paratrooper family, so that I, at least am able to understand that 'leap of faith' they experience when they jump out of a Hercules, or get picked up in a Chinook which can 'on screen' look like a Dinky toy!  We need time to get to know and trust our colleagues, so that in our moment of weakness, we can rely on not being made to feel inadequate or weak. We are merely on our journey. Getting close to eachother being vulnerable and sharing those fears, those moments, those needs we all have, takes time.  And we do all need to have those moments to adjust before we  feel whole. Having that time to bond.
We need to go beyond our social media ego for that light bulb to switch on.  By listening and feeling the pulse, we reach out to so many new connections and possible new customers.  Our audiences are made up of potential customers. Connecting with them and feeling their stories we honour their journey.
Have you heard any sizzling social media presentations recently?
How do you energise your social media connections?

Carolyn Williams,  Breathing for Business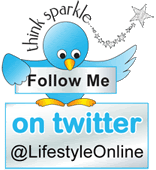 www.facebook.com/LifestyleOnline
Tags: #Social#Media#Wizard#Lifestyle#Coach#Sparkle#Confidence#Business#Coaching