A preview sent to my Inbox.
The Soldiers are about to make history by becoming the first group of serving, British soldiers to have a hit album! Listening to this moving piece of music for me says
'You are home with us'
This Single available from Oct 6th in aid of the Army Benevolent Fund x.
Carolyn, helping you to #Sparkle with Confidence on Social Media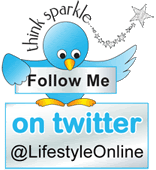 www.lifestyle-online.co.uk
www.facebook.com/LifestyleOnline