Who made you smile today?
Some examples of how Wellbeing Branding and Architecture come together and make a Beautiful thing!
Sadie Murray
Thoughts become things. . .so think of becoming the best
Kutay F. Helvacioglu


Taj Mahal, in north of india ( agra), The Temple of Love.
Unforgetable – Nat King Cole
Nighet Nasim Riaz
Nighet sent me this message
' Love reading your blogs, they do bring a smile to my face as they are so positive and make you approach a problem with a 'can-do' attitude. Have a wonderful week ahead'.
Bring your HeadShot  Network and Eat – Friday Aug 21st at Cafe TwoCann and find your Inner Smile. #Swansea Smiles
Carolyn
Keeping you fighting fit for your business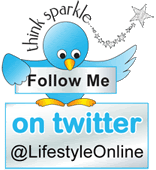 www.lifestyle-online.co.uk
www.facebook.com/LifestyleOnline

Tags: Inner#Smile#Confidence#Sparkle#Wizard#Lifestyle#Coach#Wellbeing Coaching