Advocates for Lifestyle and Wellbeing?

Yesterday I was invited by Simon Jones Wiz and his lovely wife Yovina to the opening of OceanLiving situated opposite Verdi's, the popular ice cream meeting place in Mumbles. Whenever I visit Mumbles (home of Catherine Zeta-Jones) on foot or in the car I Smile! as scenes from the comedy series 'Mine all Mine' starring Griff Jones go flashing through my mind. Mumbles has a huge connection with the RNLI and the Mumbles Lifeboat house and Lighthouse being an historic landmark for Swansea.
This luxury Care Home is run by family friends – the Thorburns and was opened by Swansea's Lord Mayor yesterday. The connection – This Senior Care Home embraces the whole Lifestyle and Wellbeing ethos.
During my ecademy Wellbeing Cafe TwoCann event in May, I introduced ecademist Simon and his wife Yovina, to Gloria and Jay Thorburn. Simon had expressed a desire to come and live in Cardiff/Swansea. Naturally I twisted his arm about my passion for the Gower and they decided to move here a few weeks ago!! Yovina got an interview with the Thorburns and yesterday was part of the family 'opening ceremony'. The feature will appear in the Evening Post.
Imagine Simon and I overlooking the fabulous Sea views privy to the Senior residents of Oceanliving . The Thorburns with their sister Hawthorn Court Residential Home, Tycoch since 1991, have a long experience to draw upon.
Advocates for Lifestyle and Wellbeing? A wonderful new chapter in Social Media Belonging 
I am off to get my wet suit again!!


Carolyn Keeping you fighting fit for your business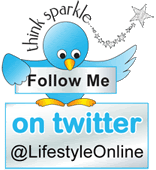 www.lifestyle-online.co.uk
www.facebook.com/LifestyleOnline