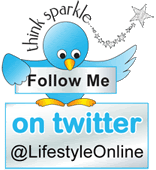 'Help' sung by the Beatles was a smash hit. In those days they rolled one hit out after the other. Today, I read a wonderful article about how difficult it is to ask for help?
Today as our culture becomes more and more entrenched in being Independent and yet not so far away there are school leavers, young graduates, middle aged and old struggling through mounting debts, struggling to pay mortgages, rent and bills through lack of jobs. How far do we need to go down the road before we need to ask for help? As a divorced single parent, I learnt the lessons some years ago on humility with dignity.
Here are some of my ideas to help us through some difficult changes. To help us grow through the changes.
Do Good and Feel Good.
Face your fears – You can grow through them! Write down a list of what help you need.
Talk over your fears with people who care for you and are trustworthy..
Stop blaming everyone else. See changes as a challenge. Take on the challenge.
Be Pro Active.
Eat well. You can't get over your fears if you have bad habits, especially when it comes to food.
Start eating healthy today and fuel your body for fear-busting. Have patience. You'll get there
Take in plenty of fresh air. Walks in the Parks at lunchtimes.
Get together with friends, networks and form buddy support groups..
Write down your plan. Keeping a notebook of ideas, lists and goals is great for overcoming fears. It's fun to cross off your accomplishments too.
Smile if only it is at yourself in the mirror. It's good for you.
Enjoy fun and laughter – Pets and Children are great tonics!

Finding out all over again what we are good at and supporting each other, through changes in both work and life, can only be good for the spirit. Giving and Receiving, Serving and Volunteering. 'Do Good and Feel Good'
What kind of help do you need?
And finally to thank our family and friends and colleagues who do help and make us feel good.  Thank you ecademy owners for this platform in being able to connect with so many others.
Who made you smile today? Here is another.
Warm Wishes, Carolyn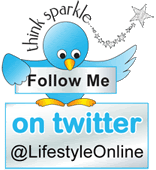 http://www.lifestyle-online.co.uk/
www.facebook.com/LifestyleOnline