Hello!
As everyone strives for better living standards it would seem physical, emotional, and mental health suffer.  My most common consultations are in connection with obesity, muscular skeletal problems and lack of self-esteem.
Here is the case that simplifies what we all thrive on and that is the warm 'good' feelings,  something that is so lacking in today's hectic pace of work and life.
The Case
A healthy workforce is vital to any Companies prospects and competitiveness in the market place. Action can help ensure the people that are risk of unemployment due to health or health related problems are given the onsite help and support they need to maintain employment. The greatest asset of any Company is its people, and keeping them well and to remain active, with a greater sense of Work Life Balance.
The Costs
London School of Economics Value of Rude Health Report Royal Mail UK findings over a year long study on 94,000 absent through illness or sickness could be brought back to work more quickly with Health and Wellbeing Initiatives. This report is available at www.royalmailgroup.com/valuerudehealth
Large numbers and indeed employees from smaller firms can be reached and encouraged to acquire the knowledge and skills of a healthy lifestyle.
Providing Work Place Health Facilities and Services brought back 3,600 back to work cutting absence by a quarter savings of £227 million in terms of direct costs (wages and benefits)
Duty of Care
Help is here for better staff retention and bottom lines. There is now more than ever a strong incentive to Companies to encourage all employees to take greater responsibilities for their own health.
With over twenty four years corporate and ( busy executive ) Lifestyle Online wellness coaching, I help reach and create facilities that help you to understand and simplify what we all thrive on 'The Feel Good, The Feel Fitter and Healthier factor!'.
What helps you through a working week?
What helps you through a week looking for more work?
Carolyn, helping you to re-energise for your business.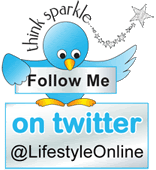 www.lifestyle-online.co.uk/
www.facebook.com/LifestyleOnline