Forever learning I started my Cambridge IT studies at Swansea College in 1999.
I had followed the Welsh Assembly criteria on whether Wales would vote for a Rugby Stadium
versus the Millenium Opera House!
Inorder to liven up my static keyboard, for my Desk Top exam, I chose The World Rugby Cup 1999, as the topic for
my final work. In searching for marketing material for my exam folder, these were some of the frames I selected, which alas! crashed the College IT network!! Opps!
1999 World Cup: Australia again
For the second consecutive World Cup New Zealand's Jonah Lomu torments England with a try in a 30-16 win#

Jonah Lomu
Colin Charvis
Lawrence Dallaglio 
and of course not forgetting ..


Wales star Shane Williams
Enjoy the frames! Courtesy of Huw Evans BBC Sport News
Carolyn Williams, helping you to re-energise for your business.
Breathing for business. I mentor business people and help them improve their focus, energy and clarity for new business.
http://www.scoop.it/t/breathing-for-business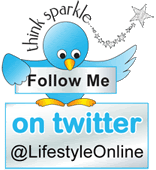 www.lifestyle-online.co.uk/
www.cardiffboardroom.co.uk