The English press always speak a different language to the rest of the world don't they, with the arrogance they've got I watched religiously, how hard JJ Williams and some of his fellow great welsh players, trained in the 70's I would, as I was studying at Cardiff College, at the same time, overlooking the athletics track. Lynn Davies, gold medallist, track coach and PE lecturer would time JJ's  100 and 200 sprints!!
Being a spectator and a avid Welsh Rugby fan, I treasure the memories of those 70's Welsh matches. My father, then President of the Welsh Rugby Youth, would have committee meetings in the Angel Hotel, before the international games. My insight into what goes on, before the crowd descend on Cardiff's St Mary Street.  Today as Wales face England, I shall be home in North Gower, watching it on large screen, as my daughter takes that nostalgic trip to watch the match, with her husband plus a night's stay at the Angel Hotel. Wales's wing the great JJ Williams says 'the current side must learn to live with the new pressure of being favourites'. England arrives in Cardiff on Saturday for their Six Nations clash, with odds on Wales winning overwhelmingly high. "When you are favourites, it brings its own pressures on itself you know," Williams, who won 30 caps for Wales in their 1970s heyday, told Scrum V Radio. "We were under enormous pressure even though we were the favourites because we were scared to lose." Wales, as defending champions and Grand Slam holders, are understandably favourites, but some bookmakers have their odds as low as 1/5 favourites to beat England. "Of course that then motivated us and that is what top players are all about – if you can handle that pressure."
14 February Kick-off: 1730 GMT Venue: Millennium Stadium What a memorable day it's going to be.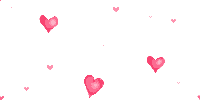 Happy Valentine's Day.
All we want is to be loved – Loving the bubbles and sharing them!
Carolyn, helping you to re-energise for your business.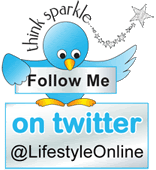 www.lifestyle-online.co.uk/
www.facebook.com/LifestyleOnline