Joe Cocker – Unchain My Heart  [1987]
During the year this hit song was released by Joe Cocker, I had decided to travel, from my cosy home in Swansea by Great Western to join the YMCAfit Training and Development department, based on the ground floor of the London Central YMCA Hotel ( then ) on Tottenham Court road. My decison was made having had a direct invite from their Directors (then) Rodney Cullum and Lesley Mowbray, to promote their accreditation courses to South Wales.   Their 'Teaching the Teachers' book and training modules had been devised in conjunction with Loughborough University, Sport Science Department. This book still has pride of place on my book shelf.
Robin Cargrave is now Director of this truly amazing training department.
In 1987 I had decided to leave the world of teaching in a comprehensive system and adult education. For me Llandeilo Grammar had shaped my future alongside the YMCA.
My goal of course
  was to set the 'world alight' with exercise and to music. From then on ( and well before, really ) my love affair with music deepened. In order to pass your exams you had to listen to beats and create a 'holistic – health related'  workout to music. I studied 'circuits ' choreographed  to music, then  weights done in silence 🙂 but my foot would still tap!. Then of course relaxation to music.  I then went on to study with the West Glamorgan health authority and later the Health Care Unit at Swansea University to pursue stress management and counseling qualifications. Forever learning!
2014  my attic is crammed with records, cassettes and CD's and yet more training modules.  Music even today, unchains my heart. It is a huge part of my coaching life, either warming up, working out (on ) and most definitely winding down..
What were you doing in 1987?
Lifestyle Online Blog
Carolyn, helping you to re-energise for your business.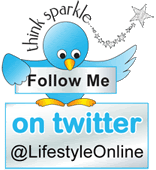 www.lifestyle-online.co.uk
www.facebook.com/LifestyleOnline