Its 4am and my throbbing right
frozen shoulder
woke me up again, despite having had a cortisone injection.
I am trying to balance the amount of activity with rest. I rested my arm over Christmas then my doctor
gave me a warning of ' you have to keep some movement in it – Squeeze one of those squeezy balls.
Since then I have been squeezing balls!! No smuttiness there please. Well okay, just a titter then.
I type with my left hand and I make loads of mistakes but hey, like Ann Godridge told us in her Power of belief blog, I am doing it!
I wrote my Do it Blog on January 5th, as I self motivate and others despite the incredible pain on times. Why? I can do it and I can learn
to balance things and use my left hand, despite the incredible mistakes I am making.
In view of this incapacity I thought I would give credit to this report.
'Dr Cliff Arnall of Cardiff University has calculated that Monday 22nd January is 'the worst day of the year' using six factors: weather, debt, time since Christmas, time since failing new year's resolutions, low motivational levels and the feeling of a need to take action'
So I am trying to find the balance between doing it and resting it. By golly! for someone as energetic as I am, it's a  test!
I ask that you be Gentle with me and forgive the mistakes. I am blogging about this, as I hope it helps someone.
Carolyn Williams, helping you to re-energise for your business.
Breathing for business. I mentor business people and help them improve their focus, energy and clarity for new business.
http://www.scoop.it/t/breathing-for-business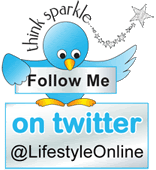 www.lifestyle-online.co.uk/
www.cardiffboardroom.co.uk