Stop Eating Chocolate, Biscuits, CakesLighten Up
Try:
well balanced meals a day
Snacks in between – piece of fruit/yoghurt
Sample
Breakfast
Glass of fruit juice
Bowl of Bran Flakes served with chopped banana and semi skimmed milk
Lunch
Large glass of mineral water
Carrot & Red Pepper Soup
Heat 1 tbsp Olive oil in a saucepan
1 finely chopped onion
1 large diced carrot
1 diced Red Pepper
Cook over medium heat for 5 mins
200ml/7floz vegetable stock
200ml/7floz orange juice
Cover & cook for another 10 mins until vegetables are soft. Move to blender.
Return to pan & reheat.
Serve with granary or wholemeal roll
Dessert: low fat yoghurt with chopped pear or fresh fruit of choice.
Dinner
Large glass of water
Chicken breast
Plum tomatoes (diced)
2 spring onions (chopped)
Mint (chopped), 1tbs parsley
½ lemon, salt & pepper
Dessert: slice of pineapple or 1 piece of fruit.
Tips
• 5 portions of fruit and vegetables daily
• Skinless poultry or fish with lots of salad, vegetables or a jacket potato
• 1½ – 2 litres of water a day
Plus Regular Exercise

Key to Healthy Eating
Breakfast should consist of fruit, yoghurt and cereals and perhaps some protein (eggs, cottage cheese or almonds soaked overnight).
Lunch should be substantial. Start with a salad, then continue with a protein (fish or chicken), vegetables and carbohydrate (rice, yeast-free bread, potato, pasta, yam, corn).
Dinner Should be light unless it is eaten early, at 7-8pm. It should not contain heavy proteins such as beef or lamb, or spicy foods, as these take longer to digest. Dessert should be avoided at night as sugar stimulates the brain and keeps you awake. Vegetable soups e.g. Carrot " Coriander, Tomato " Basil and Leek " Potato are ideal evening meals.
Give me some feedback?
Why not start to exercise?
Carolyn Williams, helping you to re-energise for your business.
Breathing for business. I mentor business people and help them improve their focus, energy and clarity for new business.
http://www.scoop.it/t/breathing-for-business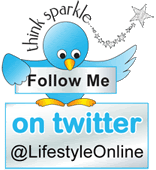 www.lifestyle-online.co.uk/
www.cardiffboardroom.co.uk