When we call food bad we make it even more exciting by excluding it from what we allow ourselves to eat. Or we attach conditions to when we can and can't eat it. But these strategies don't work. We feel so guilty that we don't even enjoy this forbidden food when it is in our mouths'
Gut Instinct Part 2
How you can transform your attitude to food and restore nourishment and pleasure to your life. (continued)
Eat the food your body is hungry for.  It is easy to get stressed about the wholesomeness of our foods; so many foods today are made with excessive chemicals.
Distinguish between foods that can harm you because they are made up of chemicals and flavourings and aren't really food, and foods you designate bad – such as ice cream, puddings, chips – because they are highly calorific or associated with treats. We can be tempted to call categories of foods bad as a way of putting them off limits, when what is really going on is that we don't know how to handle them. When we call food bad we make it even more exciting by excluding it from what we allow ourselves to eat. Or we attach conditions to when we can and can't eat it. But these strategies don't work. We feel so guilty that we don't even enjoy this forbidden food when it is in our mouths.
Denying yourself particular foods is a recipe for bingeing.
To find out what you are hungry for, imagine yourself eating the food you want. It might be the food you don't usually let yourself have. Take a minute to taste it, smell it, to imagine it in your mouth. If you're still hungry for it, eat it. See how it tastes and whether you enjoy it as you hoped you would. If you find you no longer want that food, imagine tasting, smelling something else.  If it is as wonderful as you imagine it to be treat it as such.
Let it be worthy of your attention, not something to sneak in your mouth because you aren't meant to be having it.
Find out why you eat when you aren't hungry?
If you are lonely and you eat, you will have given yourself a reason why you are lonely – 'I'm too fat and therefore I am lonely' You wont have addressed your loneliness; rather you will have taken a step away from solving it. You will have taken yourself a step a way from solving it. You will have given yourself without meaning to: a food problem.
If you eat when you need to cry, your tears will always be there, waiting to be shed. If you eat when you're angry, you're swallowing a feeling that needs to come out. Food cannot satisfy other hungers. It can quieten them temporarily, but when you have finished eating they are still there.
Go smell the grapes and the honey.
Carolyn Williams, helping you to re-energise for your business.
Breathing for business. I mentor business people and help them improve their focus, energy and clarity for new business.
http://www.scoop.it/t/breathing-for-business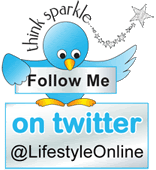 www.lifestyle-online.co.uk/
www.cardiffboardroom.co.uk