Yes, those dreaded diets, botox and slimmer trimmer you…followed by those 'get yourself a Sugar Daddy or the Nymph Goddess of your dream' peddlers are out, rubbing their hands and dribbling!!!
New Year's resolutions and suddenly everyones an expert.  I've read some dire stuff on here and now and then I smile.
Carolyn Williams, helping you to re-energise for your business.
Breathing for business. I mentor business people and help them improve their focus, energy and clarity for new business.
http://www.scoop.it/t/breathing-for-business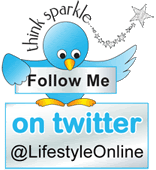 www.lifestyle-online.co.uk/
www.cardiffboardroom.co.uk