Thank you Nicole and well done on your weight loss.
Thank you too for sending us some of your ideas and new products for weight loss.
I would like to emphasise a healthy eating plan is vital for safe exercising.
You can read more about this in Penny Hunking's book Energise for exercise – a fellow Health and Fitness professional.
From fuelling fitness for sports performance to healthy eating and fat loss, Penny Hunking has written, researched and talked to consumers and professionals about virtually every aspect of diet, weight management and exercise.
My main motivational tool here is to ask members to:
1. Fill in a Health Questionnaire, as you rightly told us you have a thyroid condition, which can have a significant impact on your metabolic rate.
2. Check first with your Doctor, with regards to any medication you may be on, before embarking on any change of food or exercise regime first.
Most Doctors today are pro active and will support sensible exercise programmes
3. Find out your body fat%
4. Find out more about your metabolic rate.
I will add a questionnaire and a 7 day food and fluid diary, to help members log their progress
Thank you for adding this information too. Spark (Motivate ) other people to keep track of what they eat, their exercise and activity levels.
Carolyn Williams, helping you to re-energise for your business.
Breathing for business. I mentor business people and help them improve their focus, energy and clarity for new business.
http://www.scoop.it/t/breathing-for-business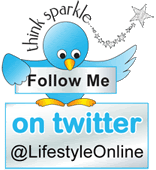 www.lifestyle-online.co.uk/
www.cardiffboardroom.co.uk