Amanda
It's lovely to read that your weight training exercise plan, is producing results. ' I'm more toned already and clothes are getting looser'
Clear thinking is the key then actually doing it essential. I wrote my Do it  blog on January 5th, as I self motivate and others.
The 'doing' word is so vital for a result, so 'well done'.
You need to know your body fat% to begin with and then start with your ideal body fat% loss
harbouring greater muscle
We all have muscles and it's actually working them that creates a result.
A good mixture of cardio cross training, together with a calorie controlled intake, will also produce good results.
We can lose weight through finding out more about our;
1. Blood type
2. Metabolic Rate
Everyone is unique in this sense. Having a dodgy knee can restrict a choice of exercise programme.
Good news is, as in your case, weight training, which helps to burn up those stores of body fat, is working for you.
Are you following a healthy eating plan to?
Enjoy the results.
Carolyn Williams, helping you to re-energise for your business.
Breathing for business. I mentor business people and help them improve their focus, energy and clarity for new business.
http://www.scoop.it/t/breathing-for-business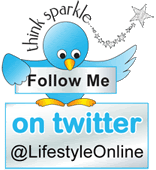 www.lifestyle-online.co.uk/
www.cardiffboardroom.co.uk