Forward thinking mindfulness, update June 23rd 2014
After attending an invite last night, from the owners of Swansea Life's Business Magazine, to hear a panel of speakers debate
" the deterioration of the Welsh economy in light of steady growth from previous years"  the message from where I was sitting, was both loud and clear.  We need to work through the next few years and to spot new opportunities, and remain 'awake, alert and alive.  Burying heads in the sand, or going to the wall or indeed being numbed by anti-depressants won't alter our economic situation.  It is how we perceive and think about our work and life that puts the 'gloom and doom' into perspective.
Here, I have posted my favourite beauty spot for you all to see and feel.  This coastline was featured on the Great British coastline 'beauty awards' programme on BBC. Please take a moment to study the view and to take in it's beauty.
Britain's favourite view? I've got to agree with Katherine Jenkins, it takes my breath away every time…
Here too is my weekly training run and climb.  Most weeks I take Louis, my daughter KC Spaniel pooch with me. It is one of the most therapeutic and relaxing activities that I can recommend.
To improve anyone's breathing rates and quality is to lower heart rates and in doing so, calms the mind.
A glimpse of heaven on earth and it's free.
Do you have a favourite view?
Carolyn Williams, helping you to re-energise for your business.
Breathing for business. I mentor business people and help them improve their focus, energy and clarity for new business.
http://www.scoop.it/t/breathing-for-business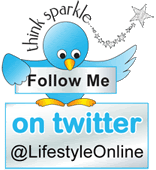 www.lifestyle-online.co.uk/
www.cardiffboardroom.co.uk