There is nothing like A Welsh Rugby win to set our Nation alight!!
Patience, Belief, Fitness, Strength, Speed, Agility and Determination got us a Result!
Well Done Boys and Mr.Gatland for getting up after the All Blacks defeat, to come back and beat
a World Class side. We sang our hearts out last week and got defeated by the World Class All Blacks.
A week later still singing our hearts out and we got a Welsh Win against the Aussies!! 21-18 
A delighted fan and a high Welsh motivator, I have watched Shane, Lee and Stephen train religiously to achieve their Goal after years of training and commitment!
The best business attire, a Smile! 
Carolyn, helping you to #Sparkle with Confidence on Social Media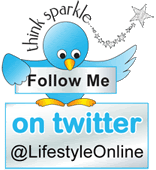 www.lifestyle-online.co.uk
www.facebook.com/LifestyleOnline